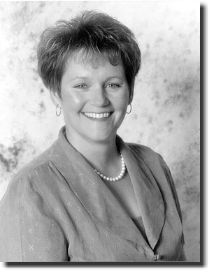 Continuing education is important to patient care
"I have always been fascinated with anatomy and how the human body works. In addition to my college education, I am still eager to advance my physical therapy training in this field that I love. Helping to restore someone's health is so important because I believe good health is one of our most cherished attributes."
Graduate: BS, Physical Therapy, St. Louis University
Exchanging ideas with others in the physical therapy community
"I've spent 20 years meeting with other physical therapy professionals and participating in continuing education. If I can bring the best of these to my own patients, I can help them heal and recover more effectively and efficiently."
Member: American Physical Therapy Association, Florida Physical Therapy Association (sub-district chair, delegate), Private Practice, Administrative and Orthopedic Sections
Advanced Training: Musculoskeletal injuries - effects on functional and recreational activities, McKenzie, McConnell, cranial-sacral, golf and body mechanics, balance disorders
Answering the call
"Fate brought me into the wonderful field of physical therapy. Back when I was deciding what to do with my life, I had three choices. I walked into a classroom one day. It was the wrong room. I wasn't allowed to leave. The subject was physical therapy. I was hooked. It turned out to be the happiest moment of my life. That's how much I love this work."
Specializing in: Musculoskeletal injuries - effects on functional and recreational activities
Lecturer: Ergonomics, sports injuries and golfing