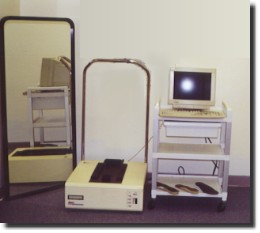 Do you have pain in your feet, achilles tendon or in the leg? Maybe a custom orthotic is your key to pain relief. Our one-of-a-kind, computer-aided custom fit orthotics gives you the perfect prescription, size, and fit for your feet.
Each client undergoes an thorough foot examination and then is measured with our computer system to get the foot impression. Impressions are taken in weightbearing and partial weightbearing positions depending on the diagnosis.
Orthotics can correct many foot conditions: Achilles tendonitis, posterior tibial tendonitis, metatarsalgia, Mortons neuroma, plantar fascitis, and tired feet.