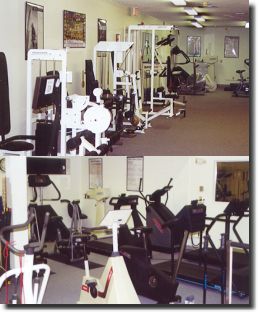 Fitness & Wellness Center
Turn back the clock on aging and get back in the game with our unique "Exercise Prescription." This is a carefully designed program to help you prevent age-related problems by increasing endurance, strength, and flexibility for a healthier happier lifestyle.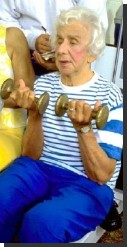 Unlike ordinary fitness centers, your personal exercise specialist carefully evaluates you before you start a program. You will also be monitored throughout the program, making sure you achieve your goals safely.
We also provide nutritional/lifestyle counseling and fitness re-evaluations every 4 to 6 weeks to help you see and understand your progress. Best of all, you don't have to be a physical therapy patient to join.
The center is open to everyone.
Monday through Friday 7:30am to 6:00pm
Saturday 8:00 to 12:00pm / Closed Sunday